Student and Teacher in Hall
Bound-Brook_PRIDE_spanish (1) Bound Brook PRIDE Data Infographic_10.3.23 (1) (1) Back in April, Community Middle School and Bound Brook HS students were administered a survey to determine youth substance abuse for alcohol, tobacco, marijuana, and prescription drugs....
Four students from Bound Brook High School participated in Space Teams, a 6-day virtual competition created by NASA Astronaut, Dr. Greg Chamitoff, that promotes STEM programs with customizable curriculum and virtual engineering design activities. The Bound Brook...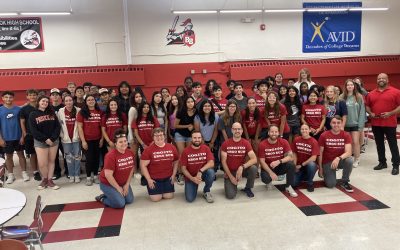 The transition from high school to college doesn't have to be bumpy, if you have the right guidance and support along the way. That's why the Bound Brook High School's College & Career Readiness Now summer bootcamp has become so popular. In its third year, BBHS's...