Student and Teacher in Hall
Good evening Bound Brook Crusader Family, Due to the impending inclement weather, all schools will have a 2-hour delayed opening tomorrow, Tuesday, February 28. If there is a need to adjust to a full snow day, an additional notification will be sent early tomorrow...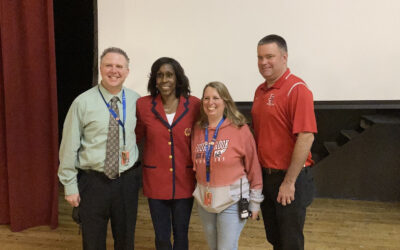 All students have a voice and can celebrate diversity in their schools and communities – that's the message seniors Jenna Cabral and Katelin O'Reilly are conveying to younger peers at Bound Brook High School.  O'Reilly is part of a group of students who helped form...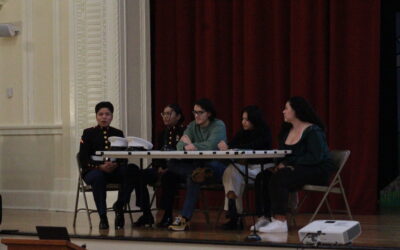 What will I do after graduation? With so many career and college paths, that is the question on the minds of seniors at Bound Brook High School.  Luckily for them, nine Bound Brook High School alumni who have successfully answered that question for themselves returned...