Welcome to Bound Brook High School News!
Our High School students and staff are bound to make you smile! We regularly publish news highlighting their stories and accomplishments here. Check back often for updates!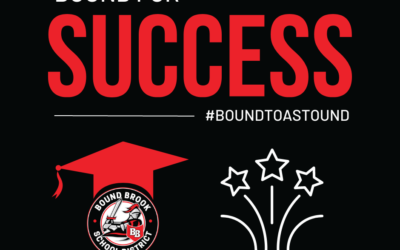 From merit-based scholarships to full rides, these high-achieving seniors have earned recognition for their dedication and hard work! The Bound Brook School District is proud to highlight the following Bound Brook High School seniors for their accomplishments:  ...
Working Papers for Minors Goes Digital on June 1, 2023 The Working Papers Application Is Online at MyWorkingPapers.nj.gov Schools No Longer Administer Working Papers Applications; Physician Sign-Off No Longer Required The new process is online and streamlined and can...
Good evening Bound Brook Crusader Family, Due to the impending inclement weather, all schools will have a 2-hour delayed opening tomorrow, Tuesday, February 28. If there is a need to adjust to a full snow day, an additional notification will be sent early tomorrow...
On Friday October 21, 2022, a special presentation took place at the high school for all students (Grades 9-12). It was called D.I.R.T and focused on a performance by John Morello. Topics that were covered include: Prevention of Substance Abuse, Bullying Promotion of...
There will be a two-hour delay for grades 9 and 12 at the high school on Tuesday October 25 due to the administration of the PSAT for grades 10 and 11. Reporting time for grades 9 and 12 is 9:30 a.m. on October 25. Thank you. Habrá una apertura retrasada de dos horas...
September 26, 2022 Dear Parents and Guardians, As in previous years, the Bound Brook School District's Counseling Services Department will administer mental health surveys to all students in Smalley, Community, and the High School. The purpose of the surveys is to...
SPAN-ENG 2022-2023 COVID Guidance